Take care of your Manager
To ensure continuing pleasure and performance of your watch we advise regular maintenance
guaranteeing precision, water-resistance and longevity.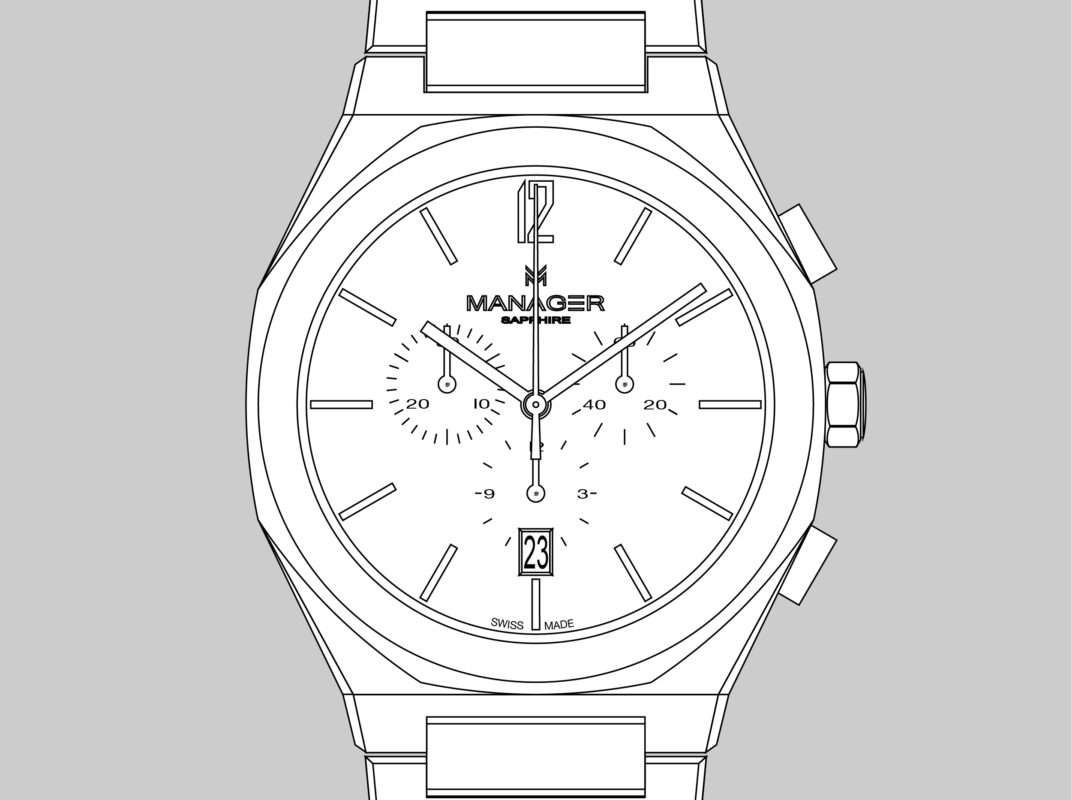 INTERNATIONAL WARRANTY
Every MANAGER watch comes with an international manufacturer's warranty of two years. This warranty entitles you to claim for the repair of all production defects arising during the period of warranty, on condition that they are communicated without delays
The International Manufacturer's Warranty must include the date of purchase, the serial number of your watch by an authorised MANAGER retailer, distributor or service center.
The following events are not covered by the warranty:
– Damage caused by external influences, natural disasters, accidents (blows, shocks, etc.)
– Theft, loss, etc.
– Damage due to incorrect handling, incorrect use of the watch
– Wear due to normal use and aging of the watch
– Damage caused by tampering with the watch by a retailer, distributor, or service centre not authorised to service MANAGER.
INTERNATIONAL WARRANTY
WHEN TO SERVICE YOUR WATCH?
It is advisable to carry out a full service at an authorised MANAGER Service Center: Once every 4 to 5 years for a watch with a mechanical movement, whether it is with automatic or manual. Once every 6 to 7 years for a quartz watch. We recommend that you have the water resistance checked once a year. Please note the service frequency also depends on the climate and your own individual care of the watch.
USER MANUAL
In order to fully appreciate your watch, please find below the MANAGER user manual.